TAFEL is a communal table of content where we eat, work, write, draw and sew. By using TAFEL, certain subjects and objects get valued, without forgetting the continuous instability and shifting of their meaning and image.

TAFEL shows work-in-progress and in-between links and connects the things we love.

Created by Neri De Meester and Maud Gyssels, many things.

CONTACT US
neri@tafeltafel.com
maud@tafeltafel.com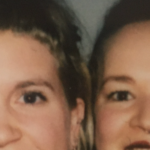 Subscribe to our newsletter!